Special Notice: August 31, 2021
Reinstating Mask Requirement for Indoor Common Areas
Due to the recent explosion of COVID-19 cases in Florida resulting in quarantines, sickness, and deaths, we are reinstating the wearing of masks by all Owners, Guests, Staff, and Vendors in the Indoor Common Areas with NO exceptions.
Any individual refusing to comply in the wearing of a mask will be removed from the Property by either Management or Security.
Our goal is to keep everyone as safe as possible; we apologize for any inconvenience.
Also, please keep in mind the ongoing shortage of staff in the hospitality industry that we are sure you are aware of. We make every effort to have your room ready for check-in at the promised time whenever possible.
We care for the welfare of all of our owners, employees, and guests. We are in a state of crisis over this dreaded disease. We can barely keep our doors open and render you the services you deserve as an owner.
We have lost a lot of owners through this pandemic and want you to be safe on your vacation. Please cooperate. Your patience is appreciated.
Management
Our very large pool and deck with comfortable lounge chairs as well as the hot tub and kiddie pool are all heated. Music is provided. We also have scheduled live bands and supervised Karaoke.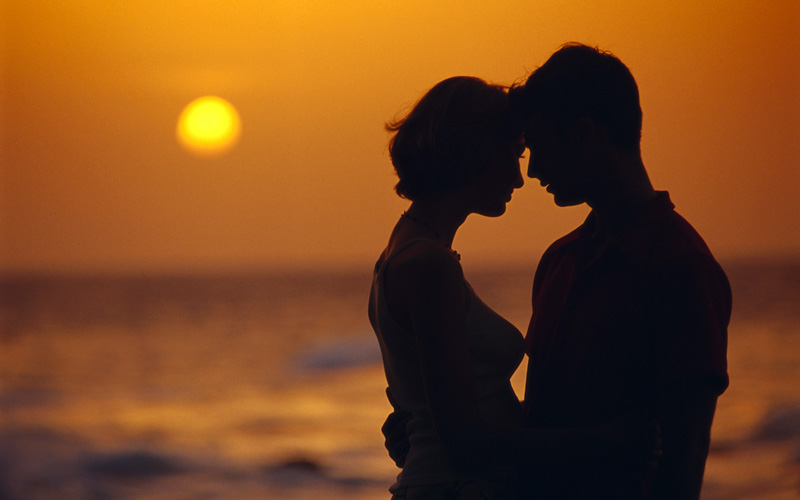 Our 1 Bedroom Suites sleeps 4 (Private Bedroom and Fold Out Couch) and some have balconies. There is a full kitchen and one bath. All the activities and amenities are for use of the guests.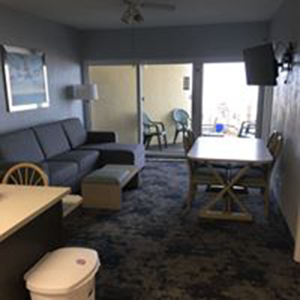 Atlantic Ocean just a few steps away
Just steps off the pool deck – Is it swimming, body surfing, surfing, volleyball, bocce ball, riding the waves or just getting some rays? It is all available and free.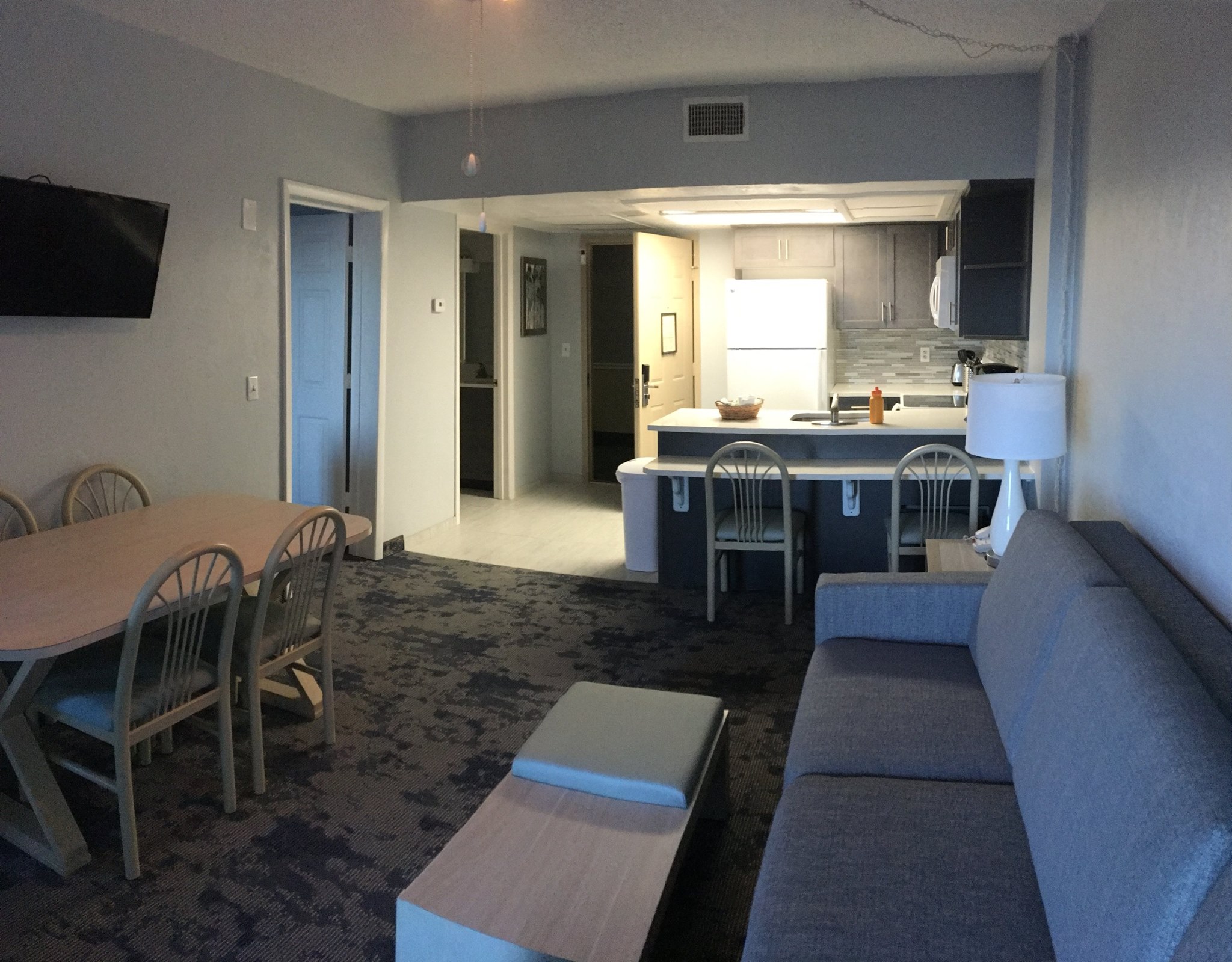 Our 2 Bedroom Suites sleeps 6 (2 Private Bedrooms and Fold Out Couch) and some have balconies. There is a full kitchen and one bath. The daily activities, pool, hot tub, kiddie pool and shuffle board court with 2 Restaurants on site and the Atlantic Ocean just steps away. It is your ideal family…